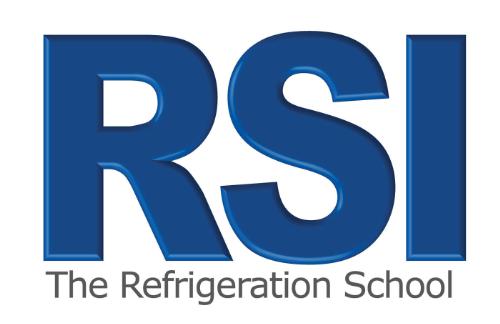 If you are looking for some of the best HVACR Training in the United States, then you might want to look into applying for the Refrigeration School, which is located in Phoenix, Arizona. Just because you don't necessarily live in that area, would not be an assumption not to consider it. Sure everyone wants HVAC Training from an institute in their area, but for those that want to ensure they are going to an accredited school that will get them ready to go out in the field, this may be a school you want to look into.
For those that are in the military and prior military, The Refrigeration School accepts the majority of those schooling programs such as the GI Bill. Contact the school to see if you qualify for a military student loan. Financial aid will only apply for those that qualify.
The Refrigeration School will prepare the Hvac Technician for many specialty career options in the Hvac field.
Air Balance Apprentice, HVAC Engineer, Air Conditioner Maintenance, HVAC Installer, Air Conditioner Repairer, HVAC Machine Builder, Air Conditioning Technician, HVAC Sales, Executive Air Quality Controller, HVAC Technician Apprentice, Install Lead Man, Assistant Chief Engineer ,Installer Assistant Engineer, Lead Maintenance Technician, Associate Trainer, Lead Technician, Boiler Maintenance, Maintenance Electrician, Building Engineer Maintenance, Engineer ,Chief Engineer, Maintenance Foreman, Commercial Dispatch Coordinator, Maintenance Supervisor, Contract Quality Assurance Evaluator, Maintenance Technician III, Controls/Chiller Technician, Manufacturer's Consultant, Design Engineer, Manufacturer's Field Representative, Digital Control Technician, Operator Engineer, Draftsman Engineer, Owner, Electrical Contractor, Parts Driver, Electrical Inspector, Plant Manager, Electrical Serviceman, Project Manager , Electrician, Refrigeration Installer, Electronic Journeyman, Refrigeration Technician, Energy/Environmental Manager, Refrigeration Maintenance Engineer I , Regional Manager, Environmental Control Specialist, Sales Representative, Equipment Sales Service Manager, Equipment Technician, Service Technician, Facilities Engineer, Shop Foreman, Facilities Manager, Special Chiller Operations Specialist, Facilities Technician, Start-Up Technician, Field Superintendent, Supply Sales, Fleet Manager, Technician's Helper ,Foreman, Troubleshooting Specialist, General Manager, Warehouse Manager , HVAC Assistant Supervisor ,Waste Water Special Order Control, HVAC Designer, Water Treatment Specialist.
If you are in the HVACR field and attended the Refrigeration School – any reviews or advice you could leave in the comments section would definitely be beneficial for those that are seeking a career in HVAC.